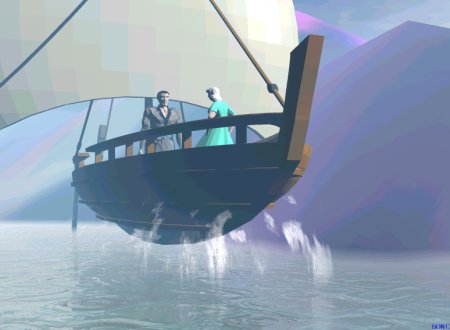 Painting by Ron Leming for "The Colloquoy of Demoiselle & Hastur"

Lunch Special (Under 1000 wrds.)
IN LINE
You've been there.
WEKKA'S GOLD
You can't spend it.
CLONE TEST
Send in the clones!
NOTEBOOK FOUND IN A LONDON SEWER
Eck!
MEDUSA'S HEAD
The Rainbow Man found the hero, alive but dead.
DRAGONS
How would three men hunt their own dragons?
THE MUSE
The writer had killed that special thing inside him.
THE VAMPYRE
The vampire was killing the young man.
GODDOG
He had return to find them waiting.
NEKRONOMIKON
What did the dread book contain?
GREEN IN COLOR
She was the last person alive -- or was she?
---