Artwork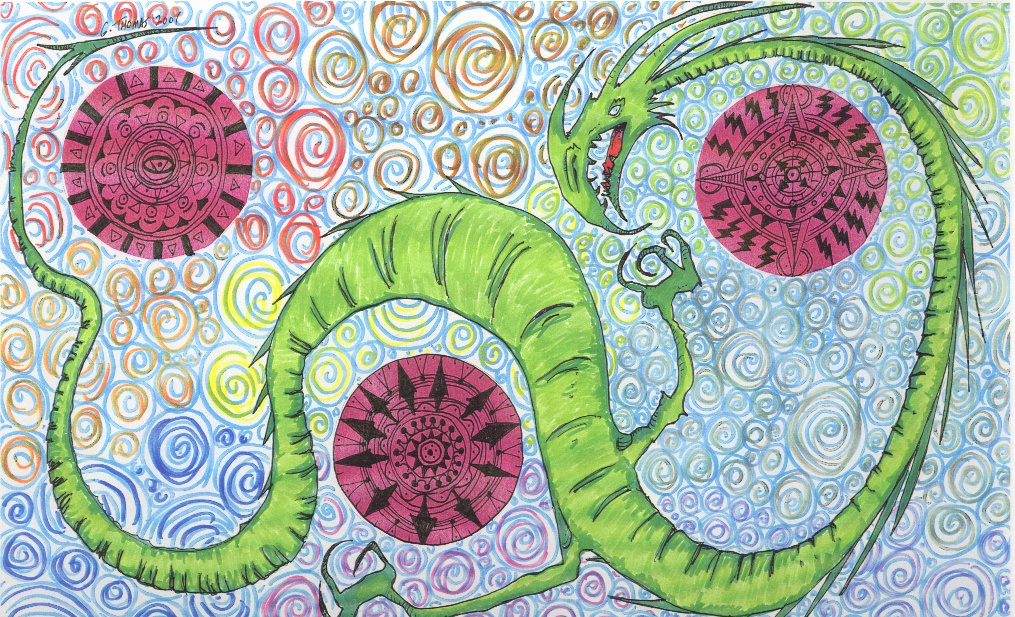 THE WINNER of "Dragon with Mandalas" is Tim Wohlforth.
Illustrations for David Bain's ADVENTUROUS!
For pottery and sculptures click
Pottery Gallery
Drawings & Covers
Chapbooks
---
News Articles, Photos and Events
Below are clippings and media reviews about G. W. Thomas.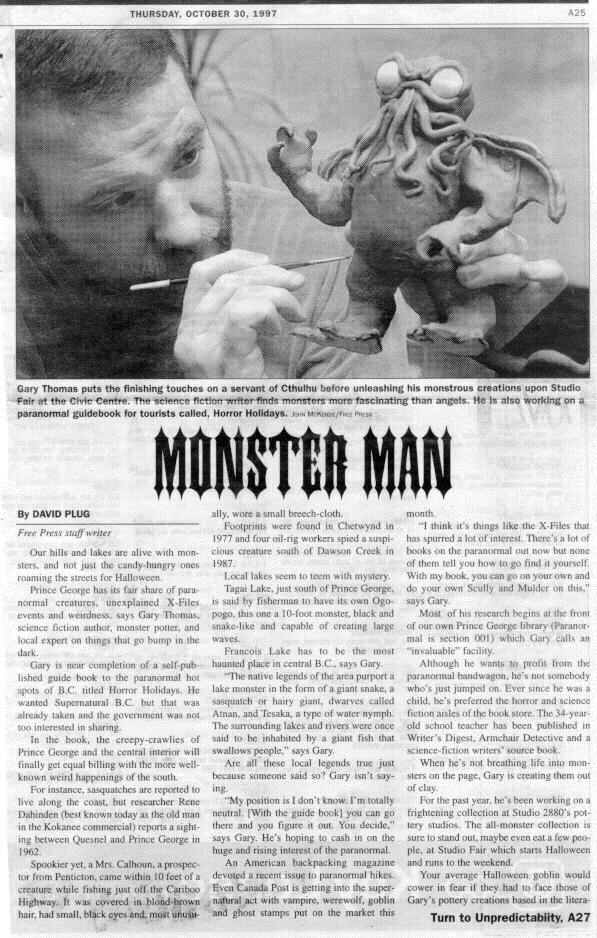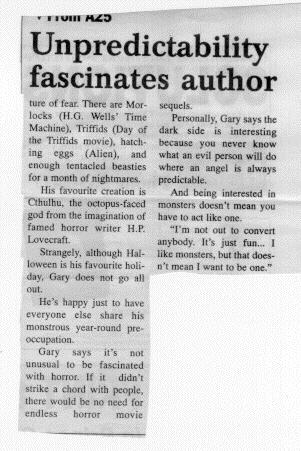 Prince George Free Press (11/31/97) Article by Dave Plug Photo by John McKenzie.
---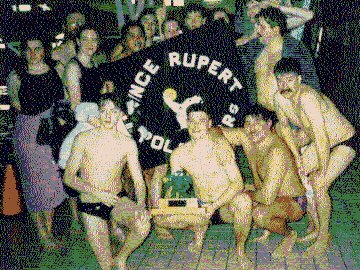 My sculpture of Cthulhu (seen above) was turned into a water polo trophy. Here is the team from Prince Rupert who won it.
Photos by G. W. Thomas.
---

Copyright 2000 G. W. Thomas