FEED YER BRAIN
(Non-Fiction)

LES PIERRES DU DESTIN
The Stones of Doom in French
DIARY OF A MADMAN: THE HORROR TALES OF GUY DE MAUPASSANT
No, it's not my diary.
THE STONES OF DOOM
For Call of Cthulhu
JOHN BENYON HARRIS: THE EARLY SCIENCE FICTION OF JOHN WYNDHAM
The Man who brought you Triffids.
WEIRD SITES: NAN MATOL
In Japanese
WRITING FLASH FICTION
In Arabic
TARZAN, JUNGLE DETECTIVE
Follow Tarzan on his cases as Detective!
THE HILLS OF HOMICIDE
Louis L'Amour's detective fiction.
WRITING FLASH FICTION
G. W. tells you how to write very short stories
(ROAD TEST the story mentioned in this article.)
ARTISTS OF THE CTHULHU MYTHOS: STANLEY SARGENT
Oh, ghouls. Cool.
YOUR ELDER SIGN IS IN MY EYE: OR ADVICE FOR WRITERS OF CTHULHU MYTHOS FICTION
What? The title wasn't long enough?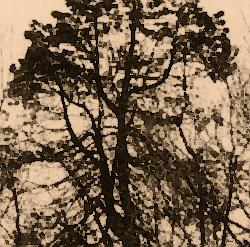 ---